Sarah Lynne Reul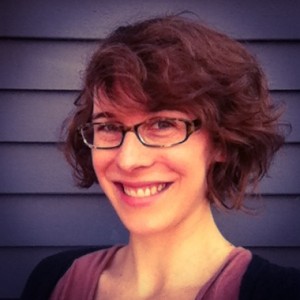 Sarah Lynne Reul is an author, illustrator, and award-winning animator who likes science, tiny things, and drawing on photos. Originally from Brooklyn, she now lives near Boston with her family.
After some years in science museum education, she was lured back to school by the magic of making drawings come to life. Armed with an MFA degree in 2D animation, Sarah Lynne now strives to pack the energy of animation into each illustration. She spends her workdays drawing lots of animals, creating new books, and laughing with kids during school author visits throughout New England and beyond.
Her books include THE BREAKING NEWS (Roaring Brook), NERP! and ALLIE ALL ALONG (both Sterling), as well as PET THE PETS and FARM THE FARM (Little Simon).
You can find friendly monsters, animated gifs, and more info at www.reuler.com.
Download a PDF of the artist's samples here: WPA Reul art samples