Agents
Wernick & Pratt Agency
Wernick & Pratt is a full-service literary agency focused exclusively on the children's book industry. Founded in 2011 by industry veterans Marcia Wernick and Linda Pratt, the agency represents established and emerging authors and illustrators whose work ranges from fiction to nonfiction, from very young picture books and novelty books, through early readers, middle grade, and young adult.
Our philosophy is to represent people and not just the books they create, so our approach to representation is to create strategies for our clients' long-term careers.
Marcia Wernick
A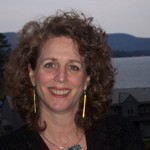 fter working and traveling around Europe after college and working in different jobs in New York City, Marcia Wernick finally found her calling in children's publishing. She began working at the Sheldon Fogelman Agency in subsidiary rights, advancing to director of subsidiary rights. She has attended the Bologna Children's Book Fair more than a dozen times, enjoying the international camaraderie of the children's book industry. When she realized that working directly with the authors and illustrators brought her the most joy, she focused on the agenting side of the business. She became a fulltime agent, bringing in many authors and illustrators to the agency. Among the clients she brought in, and with whom she continues to work, are Bryan Collier, Diane Stanley, Jackie Urbanovic, Alexandra Boiger, and Mo Willems, whom she introduced to the children's book publishing world. Her clients now range from the well-established to those just beginning their careers. She continues to use her subsidiary rights experience by handling the foreign rights side of Wernick & Pratt Agency and working with film agents on the licensing of motion picture/television rights. She has had great fun licensing merchandising rights such as ringtones, game apps, plush dolls, pajamas, backpacks, toys, and games. She is accepting new clients in all genres for children.
Linda Pratt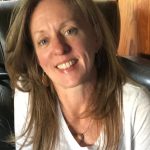 Linda Pratt received a BBA in finance from the University of Texas in Austin. After briefly exploring a career on a bond trading desk, she began working at Sheldon Fogelman Agency. In working at the agency, Linda finally found "her people" in the world of children's publishing, and has never looked back. Initially working primarily on the operations side of the business, doing everything from royalty analysis to annual accountings for literary estates, Linda was later promoted to agent. This opportunity allowed her to combine her business acumen with her love of the artistic side of creating books, including working with clients editorially. She works with both authors and illustrators who create work in all genres of children literature, both fiction and nonfiction. Among Linda's clients are Amy Young, Steve Light, Kathryn Erskine, Richard Peck, Charise Mericle Harper, and Amy June Bates. Linda has also enjoyed introducing new talent, and has worked with clients like Aaron Becker, Augusta Scattergood, and Angela Dominguez (as both author & illustrator) since placing their debuts.
Emily Mitchell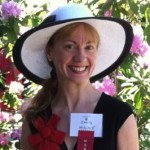 Emily Mitchell lives in Massachusetts because of Anastasia Krupnik: after reading the eponymous classic dozens of times as a child, she got it in her head that going to college in Massachusetts was something she should do, so she did. Emily began her career at Sheldon Fogelman Agency, handling submissions, subsidiary rights, and coffee. She then spent eleven years at Charlesbridge Publishing as senior editor, contracts manager, and director of corporate strategy. Emily represents both authors and illustrators from picture books to YA, including Caron Levis, author of IDA, ALWAYS; STOP THAT YAWN! (both Atheneum); and THIS WAY, CHARLIE (Abrams); Traci Sorell, author of AT THE MOUNTAIN'S BASE (Kokila/PRH) and the forthcoming WE ARE STILL HERE (Charlesbridge); Keith Calabrese, author of A DROP OF HOPE and CONNECT THE DOTS (Scholastic); and Frank Dormer, author/illustrator of FIREFIGHTER DUCKIES and THE SWORD IN THE STOVE (Atheneum). At Charlesbridge her books included A Mother's Journey by Sandra Markle, illustrated by Alan Marks (a Boston Globe–Horn Book Honor Book) and Music Was IT: Young Leonard Bernstein by Susan Goldman Rubin (a YALSA Excellence in Nonfiction finalist and winner of the Sydney Taylor Jewish Book Award). Emily holds a bachelor's degree in English from Harvard, a master's in secondary English education from Syracuse, and an MBA from Babson. She lives outside Boston with her husband, daughter, and son—known to her legions of social-media fans as Cabana Boy, La Munch, and the Boy, respectively. Emily is accepting new clients in all genres for children.
Shannon Gallagher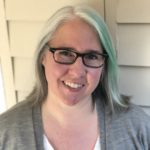 Shannon Gallagher spent more than twelve years in the marketing departments at various adult trade publishers, including Rodale, Macmillan, Penguin Random House, and Simon & Schuster. After moving from Brooklyn to upstate New York, she spent several years as a book reviewer and copywriter. When she saw an opening at Wernick & Pratt, she was intrigued at the thought of learning about both literary agencies and children's literature, two facets of publishing she had not yet had the opportunity to explore. After two years learning as much as she possibly could from the accomplished, dedicated agents here, Shannon was thrilled to become an Associate Agent, where she could utilize her marketing experience -– getting the right information to the right people –- to better identify, encourage, and promote authors and illustrators. Shannon is interested in both fiction and nonfiction in all categories of children's literature, from picture books to young adult, and she especially welcomes underrepresented perspectives. A graduate of Bryn Mawr College (go, Seven Sisters!), Shannon lives with her husband and daughter in the beautiful Hudson Valley.
***
Marcia, Linda, and Emily are active members of Society of Children's Book Writers and Illustrators (SCBWI), speaking often at conferences around the country. Each is also a member of the Association of American Literary Agents (AALA), formerly known as the AAR.