Bianca Diaz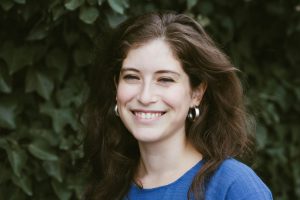 Bianca Diaz is an artist, illustrator, animator and educator from Chicago currently living in New York. She grew up in Pilsen, the same neighborhood that her grandparents immigrated to from Mexico.
Bianca makes art as a way to understand her Mexican American identity and to help others understand themselves through pictures. She draws inspiration from her culture, family, and community. She loves to create neighborhood scenes that find the beauty in something that others might consider ugly. She uses collage, watercolor, and a variety of mixed media to make work that is colorful and immersive with a childlike, imperfect quality. She loves to tell small side stories in her pictures so that children can discover something new over and over and live for a while in her books.
She believes that healthy communities are necessary to help people become happy, independent humans who hold the power to help others. Using art and education as her tools, she strives to be instrumental in the collaborative creation of these communities.
Bianca received her BFA in Illustration from the Rhode Island School of Design in 2013, and a MA in Creative Process from Uversity in Ireland. She received the Ezra Jack Keats New Illustrator Honor 2018 for her first children's book, THE ONE DAY HOUSE (Charlesbridge), which was also a Junior Library Guild Selection.
Download a PDF of the artist's samples here: WPA Diaz art samples